Honouring Mother Earth with Sacred Earth Healing Circles
Learning Reiki Healing creates many opportunities for us to offer healing… including Mother Earth.
At The Healing House we often make conscious healing connections with Mother Earth with Sacred Earth Healing Circles and Reiki.
Study with Aboriginal Elders
Gill is committed to her on-going spiritual expansion, learning and personal awareness. Over the years, Gill has sat with Aboriginal Elders. She has found that the  ancient understandings and principles of healing that she has been introduced to align with Reiki. The teachings often support the wonders of healing in these current era.
Gill was fortunate to meet with Yorti Yorti women for a weekend up on the Murray River.  They introduced to her aboriginal totem energy and with that she learnt about Totems. The elders shared their knowledge and ceremony surrounding Sacred Sites.
She has been fortunate enough to also learn from an Elder in southern New South Wales.  Gill has undertaken ancient and sacred ceremonies for women. These included including the creation of Sacred Circles and a traditional Women's Initiation Ceremony.
Creating Sacred Earth Healing Circles.

Over the past fifteen years, Gill has created Sacred Circles in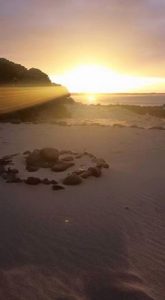 many locations in Australia.
Gill and many clients of The Healing House are attracted to connecting with Earth Healing. We create  Sacred Circles that offer healing to Mother Earth.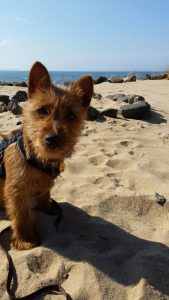 We have a Sacred Circle that sits in the sand dunes at a beach near Geelong. We created the Sacred Healing Circle about ten years ago.

Gill visits the Circle regularly, sometimes with friends and sometimes for ceremony with clients, sometimes alone and sometimes with her pup, Matilda.
Earth Healing at Uluru, Kata Tjuta and Watarrka National Park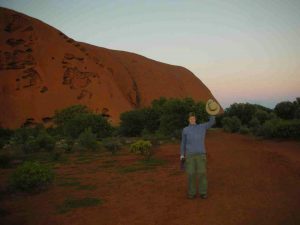 In 201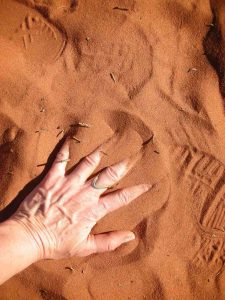 2, Gill arranged a trip to Northern Territory with her clients.
It was an amazing experience for them to share together. They camped, well "glamped" and connected with Uluru and  (The Olgas) and visited Watarrka National Park and walked the spectacular Kings Canyon. They went on early morning walks and connected with the vastness, beauty and vibrant energy of the land. With the deepest respect and humility they a built a temporary Sacred Circle in the Red Earth and sat in the quiet silence offering Earth Healing.

Any Questions?
If you have any questions at all please feel free to give
Gill a call on 0407 561 607
or Contact her through this website