Offering your Pet Reiki Healing can be a very satisfying and truly wonderful experience.
Learn how to offer Reiki Healing support to pets
 Reiki Healing is a wonderful way to support your pets when
they are distressed, anxious or unwell.
Having completed a Reiki One Training, Attunement and Healing
Workshop with Gill, you will be able to offer Reiki to your Pets as well as yourself, family members and friends.
As you journey through the different phases of Reiki at The Healing House you will learn many different ways of supporting your Pets with Reiki healing.
At Reiki Two Extension you will have the energetic connection and learn the skills to have deeper and more profound connections with your pets.
Squizzy receiving Reiki
In 1992, Gill had a dog called Squizzy who was two years old. She had weak hind legs with slipped patella on both knees. Squizzy had operations on both legs and her right hind leg remained particularly sore even after her operation.
Gill's Mother, Betty learnt Reiki before Gill. Gill was quite skeptical about Reiki at the time and wondered if it offered any benefit at all.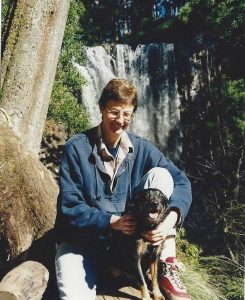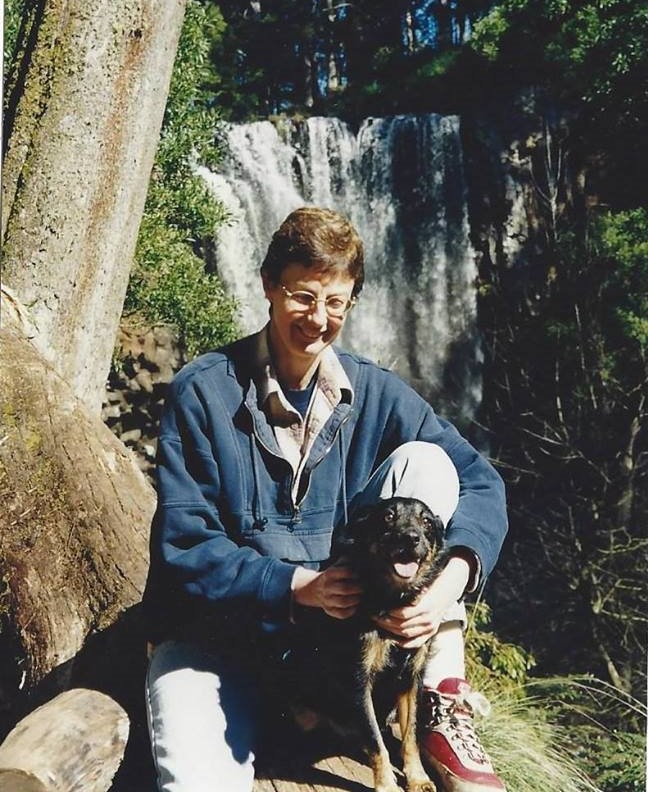 It was Squizzy's reaction to receiving Reiki from Betty that opened Gill's eyes to the potential and possibility of Reiki.
After Betty learnt Reiki, Gill and Squizzy would visit her and Squizzy would ask to jump on Betty's knee… something she had not done previously.
With Squizzy resting on her lap, Betty would gently rest her hands on Squizzy's back area … not even near her sore leg and Squizzy responded with deep sighs of relaxation and surrender and then stretched her sore leg out with pure relief … something she had been unable to do previously. Now, that certainly got Gill's attention!!! 
Betty offering Reiki to Squizzy gave Squizz deep relief from  her obvious discomfort. The experience opened Gill's eyes to the wonder of Reiki Healing and started her on her now, lifetime journey devoted to Reiki and supporting others on their unique healing journey.
Reiki skills techniques to offer your Pet Reiki Healing
As we enhance our Reiki skills from Reiki One to Reiki Two,

Reiki Two Extension and into Reiki Master Healing, so does our capacity to offer healing to pets in a variety of ways.
Some pets don't feel comfortable feeling "Hands on Reiki". They often respond to a more energetic approach. You can learn these skills in the Reiki phases beyond Reiki One.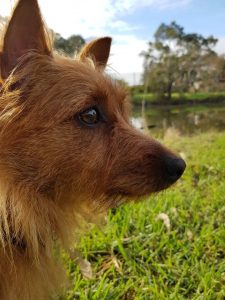 Reiki Two Extension opens up your potential to offer healing to your pets and get a sense of what is happening for them from their perspective. With Reiki we offer them healing on Emotional, Mental, Physical and Spiritual dimensions of consciousness. It's amazing!!!
Please feel free to contact Gill for more information about Reiki Healing for Pets.
Energetic Healings for Pets with Gill
You can contact Gill for an appointment to send energetic Reiki healing to your pets.
These can be a pure energetic experience for your pet or as an energetic healing with Written Feedback.
The Distance Healing with Written Feedback are a fabulous resource. They can offer a deeper appreciation of  their understanding and consciousness within their current situation.
Distance Reiki Healing for Pets offers healing opportunities on different dimensions of consciousness for them and for you.