G
ill is a Reiki Master Specialist
Gillian Moxom respects the purity, power and  simplicity of Reiki.
She has been guided to be Reiki Master Specialist and has chosen to walk that pathway for over 21 years as a Full-Time Reiki Master.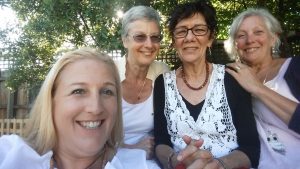 She brings a wealth of knowledge and experience to offer support her clients as they journey through their phases of learning, connection and healing with Reiki.
Gill is actively involved with an Wholistic approach to her own life.
She has Reiki and Meditation as a part of her daily life. Gill pursues physical exercise, health and well-being. She consciously seeks opportunities to expand her Knowledge, Wisdom and Personal Healing… all with Reiki as the key.
Gill became a Reiki Master in March, 1996 and soon after established The Healing House
 Professional Accreditation
Gill is an accredited Reiki Master with the Australian Reiki Connection which is Australia's leading Reiki association. She is also a member of the Association of Australian Reiki Professionals and has studied counselling with The Cairnmillar Institute.
Intimate Class Settings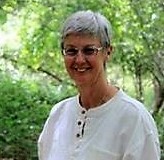 Because of her own experience of learning Reiki in a large group, Gill limits her Reiki Workshops to 9 participants.
This assures all participants of personal attention and guidance. It also ensures supervised healing practice and healing experiences throughout the Workshop.
Gill's small and personalized Reiki Workshops will support you as you learn about Reiki and integrate this wonderful healing energy.
Special Offer for Reiki One & Reiki Two Participants
At the conclusion of Gill's Reiki One and Reiki Two Workshops, all participants receive a Voucher for a One Hour Personal Appointment.  At this appointment you will have the opportunity to receive a Reiki Master Healing. 
The Personal Appointment also gives you the opportunity to ask Gill any questions that may have after the completion of the Workshop.
Support for you
With Gill's experience and dedication to Reiki, she brings clarity and patience, gentleness and calmness, compassion and understanding to her Reiki Training, Attunement and Healing Workshops
She explains all aspects of Reiki with a down to earth and practical approach that is easy to understand and easy to bring into daily life.
At the completion of each workshop Gill offers you opportunities to continue to develop and gain confidence with your connection to Reiki  in a personal and caring way. Being a Full-Time Reiki specialist, Gill can offer you personalized, on-going support on your unique Reiki Healing journey.
Connect with Gill
 Send Gill an email with the
Contact Form
or
give her a call on
0407 561 607
and speak with her personally.
Gill will happily answer any questions you may have
about Reiki, Reiki Healings and learning Reiki