With her wealth of knowledge and experience,
Reiki Master – Gillian Moxom
also facilitates other Workshops and Circles.
These all support healing for you as you travel along your unique journey through life.
Meditation
Meditation is well known to support healing on all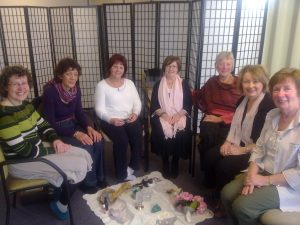 dimensions of consciousness for us.
Gill facilitates Meditation Circles in Geelong.
In Geelong there are weekly evening gatherings for Women only each Wednesday Evening (7:15pm – 8:15pm).  These Meditation gatherings are called 'Women's Wholistic Empowerment Gatherings'
Please contact Gill for the available dates.
Bookings are essential.
There are no pre-paid or term fees for
Women's Meditation Circle with Gill.
The Fee is $15- in Geelong.
Payment is made each time you come along
Conscious Relaxation
Gill has developed a simple approach to Mindful Meditation called Conscious Relaxation.
She teaches Conscious Meditation during her Meditation Circles.
You can also arrange personal appointments to learn the skills of Conscious Relaxation which support healing on many dimensions of consciousness.
Gill also presents Conscious Relaxation to Business Organisations and Community Groups.
Please contact Gill on 0407 561 607 for more information on how she can present to your group or organisation.

Other Personal Growth and Spiritual Awareness Workshops that support healing at The Healing House…
Having

an understanding of your Chakra System is a great support as you consciously connect with your healing.
Understanding Your Chakras – The Chakra Workshop
This workshop is held twice each year. It is held in Geelong and a Two Day, week-end workshop.At the Workshop you will learn about the Chakra System and how it is reflective of your life, how it has been and how it can be an influence in your life.
You will also learn basic Chakra balancing techniques.
This workshop is very empowering and for many has been a life-changing experience of personal healing.
Having completed The Chakra Workshop you will then be able to attend
The Advanced Chakra Workshop.
At this workshop you will learn about the chakras that sit outside of the  main chakra system.
You will learn about their function, their influence and also learn more advanced Chakra Balancing techniques.
This workshop is also held in Geelong and is a One Day Workshop.

Reflect, Review and Renew Workshop (RRR)
RRR is a Wholistic  and Conscious Approach to Manifestation.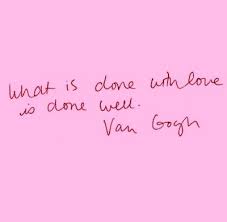 This is a one day workshop and is held in Geelong.
There are no pre-requisites for this workshop.
Each of us is an individual and each journey through life is unique.
This workshop celebrates this uniqueness and looks at the opportunities that the past year has brought.
We have found that it's not until we sit in a clear and open space can we truly look at our lives with an open heart and open mind. It is then, we have found that clarity and compassion, objectivity and love flow. We can then step into the next phase of our life with clearer vision, grace, and empowerment.
This is a very powerful workshop and it's also a lot of FUN!
This workshop is an opportunity for participants to Reflect on the year that has been, Review behaviours beliefs and attitudes with conscious awareness. This clarity brings forward the opportunity to Renew our attitudes and beliefs
about ourselves. We can step into the new year with renewed compassion, awareness and goals.
Awareness is a key to wisdom.
This workshop space creates the opportunity for clarity, compassion and objectivity to flow forward with greater ease, clearer vision, grace and empowerment.

Annual World Wide Healing Event
Wesak is a highlight each year at The Healing House.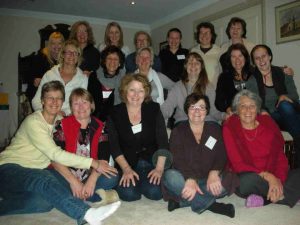 What is Wesak?
The two months of Wesak is celebrated each year near Easter… usually April, May and June.
The Full Moon after Easter is celebrated as the birthday of Buddha.
Wesak is considered such an important event that some countries in the Asia – Pacific have official public holidays for celebration. Groups gather all around the world to connect and celebrate Wesak.
It is an auspicious time each year, where groups of like-minded people gather for Meditation.
Each group connects with Meditation at the time of the Full Moon creates a connection of collective consciousness of healing which flows to Mother Earth, and all whose life- force she supports.
This energetic opportunity is enhanced when we make the conscious connection with others and embrace this wonderful healing energy. Healing Energy for ourselves, our friends and family, all humanity as well as Mother Earth and all whose life-force she supports.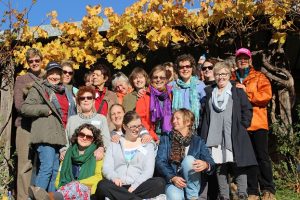 We, at The Healing House, have been connecting with Wesak for many years and have been blessed with wonderful healings and enhanced expansion of personal consciousness, healing and awareness…. and it's so much FUN!!!
Wesak Celebrations are held over Three Gatherings, each at a Full Moon.
Each of the three phases are a one day gathering of workshop, ceremony and meditation.
Please Contact Gill for more information

At The Healing House Gill offers….
REIKI WORKSHOPS
Reiki 1
Reiki 2
Reiki 2 Extension
REIKI PERSONAL TRAINING
Reiki Master: Healing Practitioner
Reiki Master
PERSONAL
Reiki Master Healings
Conscious Relaxation – Mindful Meditation Practice
DISTANCE REIKI HEALINGS
for Pets & Humans
HEALING CIRCLES
Reiki Healing Circles
Personal Awareness and Spiritual Connection Meditation Circles for Women
SACRED CEREMONIES
Home Blessings
Sacred Earth Circle Creations
Baby Blessings
OTHER WORKSHOPS
Understanding Your Chakras – The Chakra Workshop
The Advanced Chakra Workshop
The Wesak Experience – Womens' Retreat
Reflect, Review & Renew – Wholistsic Manifestation in Action
TRAINING for Business and Community Groups
'Conscious Relaxation – A Pro-Active Stress Strategy'