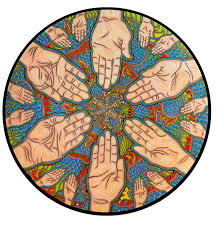 Weekly Gatherings for women to learn the skills to be Gracefully Empowered!
"Zoom" Gatherings for Women to Support Women at The Healing House
Each week you will have the opportunity to enhance your knowledge and understanding to skillfully and consciously harmonize your Spiritual, Emotional, Mental and Physical well-being.
*Enliven your Spirit
*Align with your Purpose
*Nurture your Soul
*Embrace Peace in your Heart
*Flourish in Life
Gill will offer you the opportunity to enhance and develop your Meditation skills with Conscious Relaxation and to learn more about harmonized expression of your inherent feminine empowerment.
When?
Each Wednesday Evening
7:30pm – 8:30pm
Where? 
In your own home with a 'Zoom" Link
Bookings are essential 
The Fee? 
$15- each time you join in.
It's Time to Heal.
These Gatherings are a wonderful platform for women to gather as one with peace, knowledge, love, compassion, acceptance and understanding at the core of our experience together.
Women supporting Women in the heartfelt supportive environment of The Healing House.
Hope you can join Gill each week … or as often as you can ….
Bookings are essential
Contact Gill on
0407 561 607
or
connect her through this
Contact Form
"Women's Wholistic Empowerment Gathering" ….
Creating the space for you to be Gracefully Empowered!