The Healing House with Reiki Master: Gillian Moxom …
where Reiki healing is the key to support
your unique healing experience
 It is wonderful to have Reiki Healing in your life
Life can be very hectic, with little time for ourselves. Reiki  Healing Energy opens the door for personal healing and energy renewal!
Reiki Healing brings our internal energy fields, physical energetic self and external energy fields into balance – back to its natural state of being.
The balance and harmony with Reiki brings greater feelings of inner peace, harmony and confidence within each day.
Reiki With Gill at The Healing House
Gillian Moxom is a Reiki Master: Teacher and Reiki Healing Practitioner.
She was aligned as a Reiki Master in 1996 and soon after established her Reiki
practice The Healing House. Gill has been a full time Reiki Master for over twenty years. 

With her commitment to Reiki and Healing, she brings insight, compassion and understanding to her Reiki Healing Appointments and Reiki Workshops at The Healing House.
Reiki Specialist
Gill has a balanced, nurturing, supportive, practical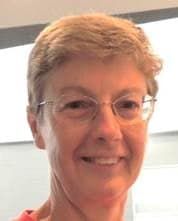 and effective approach to Reiki.
She offers pure Reiki Healings within Personal Appointments.
Appointments with Gill are available in both Ivanhoe and Geelong.

Her Reiki Workshops offer a fine balance between her down to Earth and practical approach to Reiki while ensuring and embracing the unique spiritual nature and connection with Reiki for each participant.
Reiki With Gill is easy to learn and incorporate in your daily life as you connect with Reiki healing for yourself and others.
Reiki Workshops are held in Geelong.
It's Time to Heal!
  The Healing House Mission Statement is
   "To offer a supportive space for heartfelt connection.
Connection with Self, Connection with Others, Connection with Purpose."
With Reiki you can experience …
Feelings of inner peace,

Release of physical stress and stressful thoughts,

Increased energy,

A greater sense of personal well being,

A deeper connection with your personal emotional, mental, physical and spiritual self 

and so much more!!
Reiki is easy to learn at

The Healing House
Reiki offers a unique opportunity for personal healing, along with the ability to offer healings to others.
The Healing House offers you plenty of opportunities for on-going support for you on your unique Reiki Healing journey.
After learning Reiki with Gill you will have the opportunity to reach out and support others with their healing too! Reiki healings are easy to share with others and can have a huge positive influence in your life and in the lives of those to who you offer Reiki
Reiki Geelong & Reiki Melbourne
The Healing House is in both Melbourne and Geelong. 
All Reiki Workshops are held at The Healing House in Geelong
Gill is available for personal appointments in both Ivanhoe in Melbourne and St Albans Park in Geelong 
Contact Gill
You are welcome to call The Healing House … 0407 561 607 and speak with Gill personally.
If you prefer you can email Gill with the Contact Form.
---
Reiki Training, Attunement & Healing Workshops with Gill
 
"Everyone is different and everyone learns differently"
Learning Reiki is a very personal experience.
It is best learnt with personal guidance and personal care of a
Reiki Master like Gill who has the experience to support you on your healing journey with Reiki …
your unique journey of healing
There are no short cuts when learning how to offer healing with the
wonder-filled healing energy of Reiki.
Learn Reiki with Gill where workshops are limited to nine participants
to ensure personal guidance, attention, and supervised healing experience.