When looking at Learning Reiki and Receiving Reiki there can be many questions and many options with healing to consider.

When I make an appointment to see a Reiki practitioner, what 
do I expect at the consultation?
An appointment would most probably be for an hour. A typical appointment would consist of a 5 -10 minute consultation, followed by the healing itself, which would be for about 40 – 45mins and then the appointment would conclude with a final consultation, where questions can be answered and interaction about the healing the client has received.
Are there any specific conditions that benefit most from Reiki?
There are no specific conditions that benefit most from Reiki. Because Reiki offers energetic healing, it supports healing for all conditions and situations.
Many clients come for Reiki to support the release of anxiety, many come to receive support while they have medical treatment, many come because they feel 'low in energy', and others come with physical discomfort.
Because Reiki offers healing for Emotional, Mental, Physical and Spiritual well-being, clients come for a wide variety of conditions where they feel they will benefit from the energetic support of Reiki.
Are there any physical complaints that you don't attempt to heal?
The definition of healing needs to be clarified. Reiki Healing is focused on personal empowerment. It doesn't fix things for people which is often the understanding of the word "healing".
Reiki Healing offers the opportunity for change with 'loving' support.
Reiki energy flows through the person offering healing to the person receiving it. Each individual has free-will and the opportunity for the change that Reiki brings.
Do you remember at school when we played with two long skipping ropes?
They would be swinging in opposite directions.
Imagine we put a third rope into the swinging action. Three ropes swinging in different directions – a bit of a tangled mess.
Imagine one of the ropes representing your physical body, one representing your external energetic field, and one your internal energetic field.
Most of us live our lives with these three fields moving like the tangled mess – a Reiki Healing brings them into a unified flow.
It is in this place of unified flow that we feel balanced and in a place of personal well-being. It is in this place where the internal, physical, and external energy fields flow as a unified unit.
This is a place similar to one that people flow to in Meditation – the added bonus of Reiki is the Reiki Healing Energy that Flows to enhance the energy of the receiver – energy to support 'loving' change.
So with Reiki we don't attempt to heal. We offer healing.
Is Reiki something that can be done once and the benefit be seen… or is it something that needs to be undertaken as a series of consultations?
Benefit is usually felt at the first Reiki – however 'benefit' is different to 'healing'. Ongoing Reiki is essential for healing.
We have a tendency to go back to that which is familiar and our energy needs a reminder and support of the place of unified energy that Reiki brings.
Because there is such a huge benefit with receiving ongoing Reiki Healing – many people who receive Reiki go on to learn Reiki at a Reiki Workshop and learn how to access the energy and offer healing to themselves.
Even after learning Reiki there is great benefit in continuing the practice if receiving regular Reiki Healings from a Reiki Master.
How do I choose a Reiki Master?
Some Reiki Masters are Full Time Professionals others are Part Time Practitioners.
Learning Reiki is a very personal experience and it is important that you feel comfortable with the Reiki Master you choose. It is also important that they can offer you ongoing support and training.
It can be reassuring to choose a Reiki Master who is a member of a Reiki Association. There are various Reiki Associations that Reiki Masters can join. Before being accepted in an Association, they would have had their qualification verified. They will also be required to undertake ongoing study to remain a member.
How much does an average Reiki session cost?
The average fee for a Reiki Healing with a Full Time Reiki Master Healing Practitioner is $90  for a One Hour Appointment.
Full-Time Reiki Master Healing Practitioners generally also offer the opportunity for Reiki Healing Circles.  At these circles those who have learnt Reiki can offer Healings in a group healing environment. Reiki Healing Circle is an opportunity to continue to increase your confidence with Reiki and receive on-going support on your Reiki Healing journey.
In these situations there is a nominal contribution of about $20.
How much does it cost to learn Reiki?
The fees for learning Reiki can vary quite considerably depending on the Reiki Master who facilitates the workshop and your alignment with Reiki.
When learning Reiki, it is very important that you feel comfortable with the Reiki Master you choose, and their approach to Reiki and the number or participants attending each workshop. Some Reiki Masters are Full-Time professionals who specialize in Reiki. Some Reiki Masters diversify and  teach other modalities as well. Others are Part-Time Reiki Masters who teach workshops and offer healings. Some Reiki Masters prefer to teach large groups of students and others prefer to teach smaller groups.
The fee for learning Reiki One can vary from $50 to $800.
Most Full-Time Reiki Professionals will charge about $350 for Reiki One.
It is best to contact a Reiki Master who you feel you may be comfortable with. Someone who will answer your questions in a caring way. Ask them about their approach to teaching Reiki, their Lineage to Dr Usui who is the founder of Reiki, their average number of participants per workshop and the fee structure they have in place.
On-going support?
Reiki is a unique and very personal journey of healing for each individual. There are often many question that arise after Personal Appointments and Reiki Workshops.
Some Masters offer the internet, blogs and portals for support. The idea of having access to support like that may seem appealing. However Reiki is a very personal experience and on-going support with a Reiki Master is absolutely the best option.
Without a doubt the best way have questions answered and integrate Reiki into your life is with Personal Appointments, Reiki Healing Circles and other gatherings and workshop with like-minded people.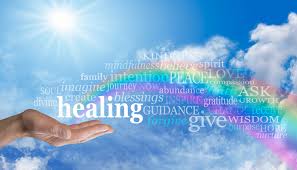 You are more than welcome to Contact Gill through this website
or give her a call on 0407 561 607
with any further questions that you may have,
It's Time to Heal