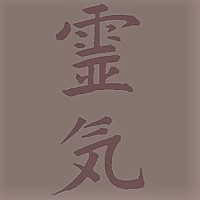 While learning Reiki One at The Healing House we look at an acronym of Reiki …
R – responsibility 
E – energy
I – intuition
K – knowledge
I – integrity
All of these are of high value and a wonderful way to approach life and love.
Of these probably the most important is "Integrity"
It is one of my core values in life.
Living with integrity supports the flow of love and light and of course healing!!
It supports the journey of our own soul as it aligns with love.
It creates the space for us to walk beside others and offer support rather than wear our "help hat".
The "help hat" is often worn because it often serves the one wearing it more than the one receiving their help. Wearing the "help hat"can be like a wave of feeling worthy – like a hit of then feeling a lovely and worthwhile person for being a nice person and offering help!!!
There have been times when I have become lost under the influence of a "help hat".
Some have had a very wide brim ….. and the brim of that "help hat" has shadowed my light, my vision, my health, my confidence, my choices and the flow of my life… and I didn't see it…..
My Dear Mum taught me…
"If something is too good to be true … be wary … cause it probably is!!"
She was right…
There have been times in my life when I have forgotten her guidance. I have been absorbed by being "helped" and it felt so good – almost too good to be true!!
… and I have ended up feeling empowered, lost, confused and in tears.
I felt low self confidence and very low self esteem. I lost my connection with the light of my soul, my heart and my unique sense of personal direction.
Reiki is at the core of my being thanks to my Mum introducing it to me.
I am so grateful to my courageous, amazing Mum whose wisdom, openness and love continues to influence me and support me even though she passed away in February 1999.
Her love is still with me.
I am grateful to have had the opportunity to share its gifts and support others on their healing journey for so many years.
I am blessed to see lives transform with the love and guidance and approach to Reiki for which I have the deepest respect.
Thanks Mum xxxxx
I wish I had accepted your love more readily and paid more attention to your guidance and wisdom.
Reiki has brought me from…
"surviving" to "living"
from
"forcing my life to personal empowerment"
from
"blame to responsibility"
from
"disharmony to peace"
….. not all the time … but mostly!!
I now forgive myself for allowing my light to be dulled ….
I choose freedom, I am free
Learning Reiki has transformed my life
"Aum Mani Padme Hum" …..
"Only out of murky waters can a beautiful lotus grow"